NBA Finals: Cavaliers vs Warriors In-Depth Preview, Prediction, Analysis, Including Steph Curry, LeBron James
By Matt Straub
There has been a lot of talk, too much in fact, about legacies heading into the NBA Finals. Can Steph Curry go from basketball star to transcendent figure in American culture by dominating the Finals? Can LeBron James go from cultural icon and controversial figure to a sports God in Cleveland by bringing his home area the professional title it has sought for some 50 years? Which role player will go from relative obscurity and become a permanent part of basketball discussion the way Steve Kerr and Robert Horry have?
Lost in all the talk about legacies is the potential for a really good NBA Finals between an up-and-coming team and one which was put together by James, who wants to bring a title home and continue his quest to go down as one of the best to ever play. While Curry vs. James has been the talk of the week, there are several other players and factors which will decide who gets to hold the trophy in a week or two.
So, instead of talking in platitudes and worrying about legacies, let's break down a basketball series which should be fun to watch for the play alone.
NBA FINALS
Golden State Warriors vs. Cleveland Cavaliers
The Matchup
Each team has a double-digit win over the other. James didn't play in the first meeting in Oakland, when the Warriors hammered Cleveland. Golden State won the game with a late charge and by running over Cleveland, literally. The Warriors had a 36-3 advantage in fast break points.
The rematch came in late February, when the Cavs were the team on a great run. It was Cleveland's 18th win in 20 games, a streak which came after the team had made big changes, acquiring Timofy Mosgov and J. R. Smith among others. James had 42 points, 11 rebounds and five assists in that one, and Cleveland won by getting to the free throw line while the Cavs settled for jumpers.
Momentum
Golden State cruised through what was supposed to be a gauntlet of a Western Conference playoff bracket, facing only one tough moment in the second round at Memphis, when they won Game 4 on the road to avoid a 3-1 deficit.
Cleveland has had tow in a number of close games along the way, but still has lost just twice in the postseason. Its biggest game was also Game 4 in the second round, when James made a shot at the buzzer to event the series with the Bulls at two. Off the brink of collapse, the Cavs rallied to roll the rest of the way.
While each team is playing well, each faces health concerns. For Golden State, the Splash brothers, Crurry and Klay Thompson, both got banged up against Houston in the conference finals. Both will play tonight, but every collision each is involved in will terrify their fans.
Cleveland has the bigger injury concern, as Kyrie Irving's legs are a big question mark. If he can play near full strength, the Cavs have a good chance to make this a great series. If he isn't, it forces James to be Cleveland's playmaker and scorer. He can certainly fill both roles, but it would help Cleveland immensely if the duo could each take one duty at a time.
How Cleveland Wins
The Cavs have been remarkably efficient in the playoffs despite having to rely almost solely on James to score with Irving hobbled and Kevin Love out. This can't be the case in the Finals, however, as Golden State can score too well and too quickly for Cleveland to win a shooting contest. If Irving is limited, James must drive to the lane and collapse Golden State's defense, setting up Cleveland's shooters for what the Cavs hope are open looks. This strategy allows Cleveland four ways to score. First, the open shots for role players like Smith. If those shots aren't falling, Cleveland will look to use its advantage on the offensive glass to score or push the ball back out for another shot. This advantage could be magnified by long rebounds, which Cleveland may be able to corral if the Warriors have too many players in the paint. The other two involve James. First, he can go all the way to the basket and score. Or he can get to the line and get easy points while putting the Warriors in foul trouble.
If Irving is healthy, it makes things easier for the Cavs. He can become the guy who penetrates, allowing James some rest at times and to become a facilitator from the outside. He could also become freed up on the outside for shots or isolation plays.Despite Golden State's many perimeter defenders, no team wants to go one-on-one with James.
Finally, Mosgov and Tristan Thompson will have to be big factors inside. The more offensive rebounds and dunks they get, the easier Cleveland's nights become.
How Golden State Wins
For all the hype about Golden State's shooters, the Warriors are actually a good passing team. Their assist numbers are a bit inflated because you get one simply for flipping it to Curry or Thompson for a three, but Golden State's offense is certainly more fun to watch this year than it has been in the past. The Warriors are still way too reliant on the outside shot for my taste, but they can get away with it because they aren't as prone to cold streaks as most teams. And even when they are cold, they can beat you with sheer volume. The analytics folks say all you have to do to win is jack up as many threes as possible, and the Warriors are trying to prove them right. The 1986 Celtics, the best team ever, (though you could debate a couple of Jordan's teams) took 393 3-pointers as a team. Curry took 646 in the regular season. Larry Bird never took 240 threes in a season in his career. Curry has made 260 or more three years in a row. .
The problem for Golden State is its lack of other options. They have some terrific complementary players, but no one outside of its big two who can win a game himself. More importantly, while the Warriors can make gorgeous passes inside if a team leaves someone open to rush out on a shooter, they aren't going to beat you from the paint. If Golden State doesn't shoot well or get offensive rebounds, it is in trouble. If the offense melts down, Golden State will have to win a defensive battle, which is good since Golden State's defense is among the most underrated things in sports these days.
They have a host of players who are all roughly the same size and relatively quick, giving them options against James. While they don't want James in isolation, they are better prepared for it than most, and can rotate fresh defenders on him frequently. Stopping a healthy Irving will be a bigger challenge, and getting defensive rebounds is a must.
The Pick
Golden State is phenomenal, perhaps the best team ever, at one particular part of basketball. The Cavs are pretty good at a lot of things. Golden State has two stars, Cleveland has a hobbled star and one of the best players ever. There are a lot of factors which cancel each other out, but Golden State does have one big edge we haven't talked about yet. The Warriors have a good, young coach in Steve Kerr, and the Cavs are run by a totally overmatched and out of his league coach in David Blatt. James saved Cleveland's season by scrapping once already of Blatt's plays late in that game against Chicago, and one of Blatt's assistants saved the game by tackling him before he could call a timeout they didn't have, which would have resulted in a technical foul. James is smart enough to get things back on track and make adjustments himself, but putting that burden on him on top of everything else is a lot to ask. I have more faith in the Warriors in a close game. In the end, however, I can't ignore how much more detailed Cleveland's ways to win section was, and it wasn't because I got tired of writing. If  Golden State shoots the lights out, it wins. If anything else happens, Cleveland wins. That's too big a disparity to ignore.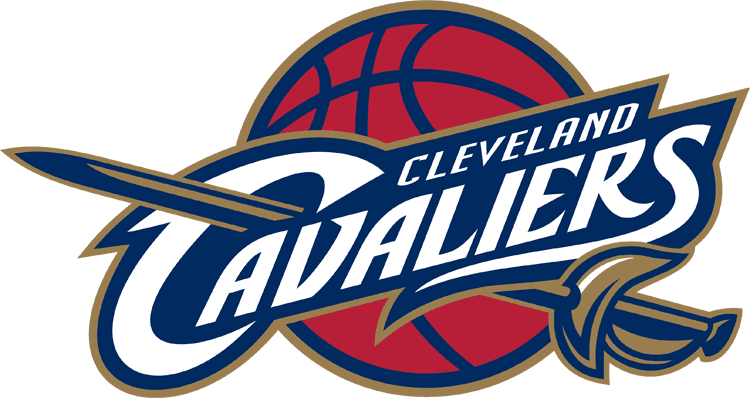 Cavaliers in 6
Please reload