NBA Playoffs Second Round Preview and Predictions: Cavaliers vs Bulls, Hawks vs Wizards, Warriors vs Grizzlies, Rockets vs Clippers
By Matt Straub
The structure of the NBA playoffs doesn't allow for any time between rounds, which hurts the product because we don't have much time to dissect the new series or appreciate the ones we just watched, namely the Clippers-Spurs epic.
It also doesn't allow much time for healing, which is the biggest story of the second round, as no fewer than three crucial guards are questionable for the starts of their series. This, of course, makes predicting things much tougher, but here's a quick preview of each series as the sudden turnaround to the new round begins today.
No. 2 Cleveland vs. No. 3 Chicago
This series changed dramatically when Kevin Love had his shoulder surgery, which confirmed he would miss the rest of the playoffs. I joked at the time that if the Celtics were going to hurt a player on the Cavs roster on purpose they would have picked a more useful one, but while Love's numbers are down, he did fill a role for the Cavs. It's a shame to see a good player who can rebound and score be reduced to the guy who stands in the corner, but his ability to shoot from out there forces the defense to get out on him and creates room for LeBron James and Kyrie Irving to drive the lane, where they can either take the ball to the basket or find shooters when the defense collapses. This would have been especially useful against Chicago, which has Pau Gasol and Joakim Noah. Moving one of them out of the way would have done wonders for Cleveland's offense. The Cavs have two options now. They can use Tristan Thompson, a bruiser inside who may have been as important as anyone in beating the Celtics with his offensive rebounding, and have him stay down low as a more traditional power forward role, battling against Chicago's size. Or they can go small and use a shooter in the three or four spot with LeBron as the other forward and keep their spacing and shooting but give up a lot of size. Chicago has its own question marks, namely Derrick Rose. If he is healthy and playing with any consistency, Chicago is a different team than when he is playing at half speed. I've always thought they would be better off without his uncertainty, but he can change the way Cleveland defends them. Chicago's size is another factor, as will be their sizable advantage on the sidelines with their coach, Tom Thibodeau, who will run circles around David Blatt the way Brad Stevens did. In the end, I think Cleveland still has too many weapons and sneaks by in a thriller.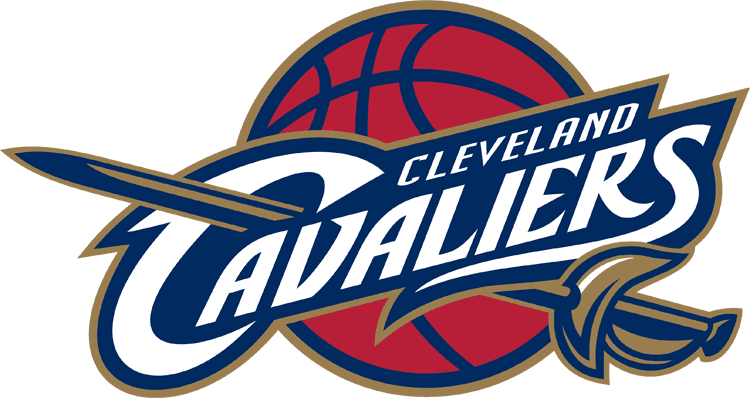 Prediction: Cavs in 7
No. 1 Atlanta vs. No. 5 Washington
Atlanta was exposed by Brooklyn as a very, very beatable team. Washington made me look awful in the first round by figuring it all out and coming together just in time to rout Toronto. Their veteran experience could be a big factor again, though the Hawks deserve credit for figuring it out when they had to against Brooklyn. Atlanta can go on epic scoring runs like they did in the third quarter Friday night, and Washington's offense tends to fall off the face of the earth at times. I'm very weary to go against the Wizards again, but I have to.
 Prediction: Hawks in 7
No. 1 Golden State vs. No. 5 Memphis
This is another case of the health of a guard being key. The Grizzlies are a completely different team without Mike Conley, who seems certain to miss at least Game 1 with a broken face. When he does return, he will probably be off his game for a bit as he gets used to a mask or becomes willing to get hit in the face again. Either way, he won't be himself until late in the series, if at all. Memphis has an exceptional frontcourt, but people forget the Warriors are more than just outside shooters, as David Lee and Andrew Bogut, along with Draymond Green, should be able to more than handle the paint against Memphis. At the very least, they will negate the Memphis edge there. That leaves the backcourt, which is clearly all Warriors. There's just so many ways the Warriors can win this series and only one for the Grizzlies, which seems unlikely. I'm rooting for Memphis for a number of reasons, especially because I like old school, tough basketball, but I can't see the Grizzlies pulling this one off.
Prediction: Warriors in 5
No. 2 Houston vs. No. 3 L.A. Clippers
First, an apology to the Clippers. I didn't think they had the mental or physical toughness to hang with the Spurs, but they answered the call every time the Spurs seemed ready to bury them. Chris Paul shut up everyone who said he couldn't step up in the playoffs, and he got enough help from the thin roster around him to get it done. Unfortunately for the Clippers, Paul's status is now unclear after the injury he suffered (and gutted through) in Game 7 against the Spurs. If he can't play, it makes things much harder for the Clippers, who lose their mental and physical leader, best player, floor general and quarterback when Paul is off the floor. Houston isn't nearly as good as its record indicates, and James Harden could use a hobbled Paul as an excuse to try and take the games over and shoot the Rockets right out of a game or two. Houston is rested, but they just don't have as many pieces as the Clippers do. If the Clippers overcome the mental and physical fatigue of taking out the champs, I don't think they'll have trouble beating Houston when it matters. I hate letting one series change my view of a team so drastically, but the Clippers might have grown up this week. Unless James Harden does something superhuman (and assuming Paul is ok) the Clippers win.
 Prediction: Clippers in 6
Please reload